Everyone has the chance to be an art history student this semester when UWA run a new unit in conjunction with the Art Gallery of Western Australia and members of the public are welcome to join! 
As part of the landscape exhibition 'Continental Shift: American and Australian Nineteenth-Century Landscape Paintings' opening at AGWA in September there will be 20 lectures at the gallery spread over Tuesday mornings throughout August and September.
The gallery is not open on Tuesdays so this is a very unique opportunity to learn in front of the grand landscape paintings while the gallery is closed to the public. 
Here are the deets;
When – Tuesdays commencing 2nd August: lectures 9-11am
Where – Art Gallery of Western Australia 
Cost – $305 for 20 lectures (What a bargain!)
*Applications close 22nd July!
UNIT COORDINATOR: EMERITUS PROFESSOR RICHARD READ, HONORARY SENIOR RESEARCH FELLOW, UWA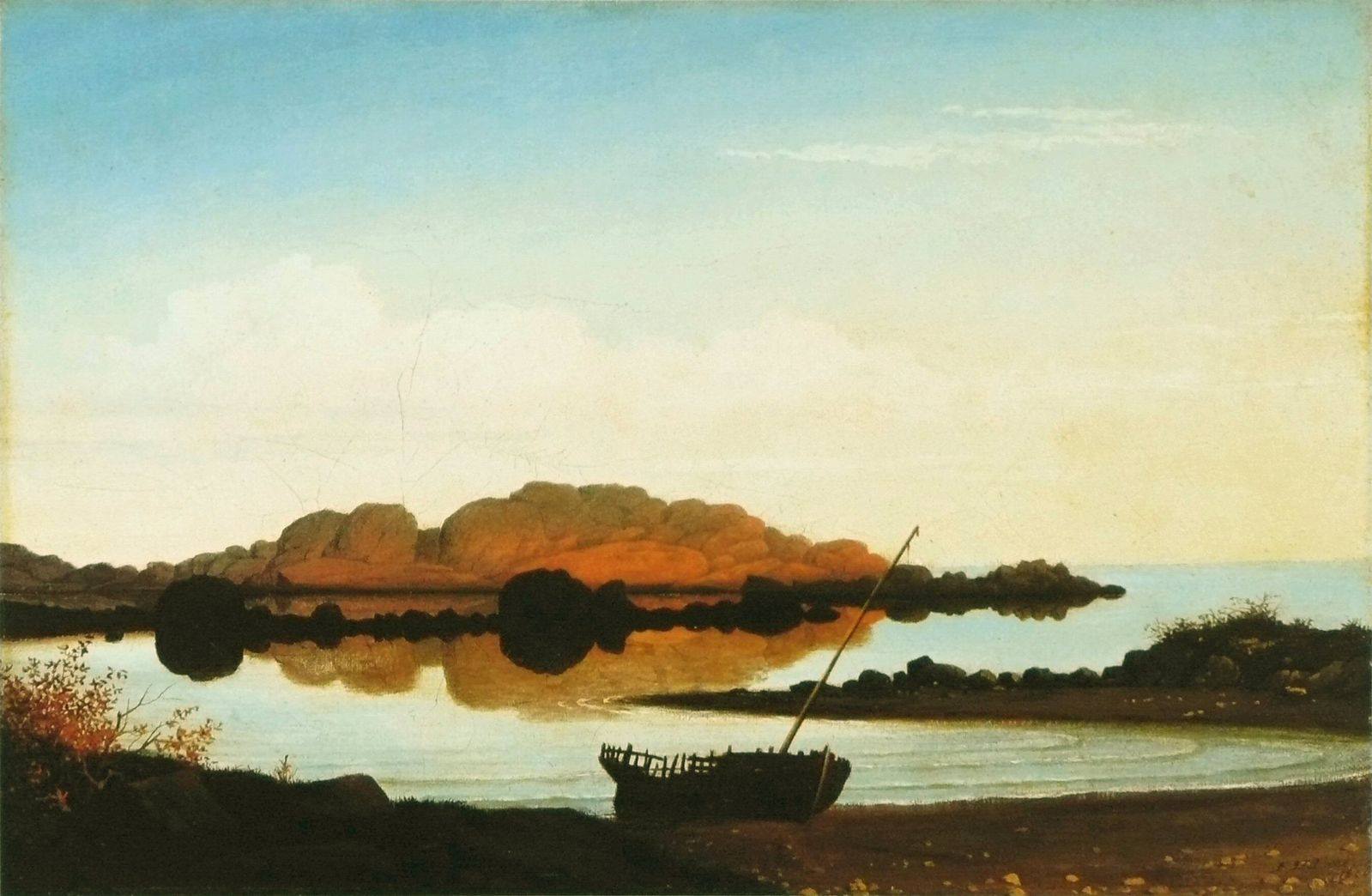 THE FIVE LECTURERS
Dr Peter John Brownlee is Foundational Curator at the Terra Foundation for American Art in Chicago. In addition to serving as co-organizing curator of Picturing the Americas, he recently organized the exhibitions Samuel F. B. Morse's "Gallery of the Louvre" and the Art of Invention, and co-organized Home Front: Daily Life in the Civil War North and Art Across America. He is the author of many books and catalogues on American art. Copies of his Manifest Destiny/Manifest Responsibility: Environmentalism and the Art of the American Landscape (2008) are a core text of this unit and will be distributed in week one.
Associate Professor Rachael Z. DeLue teaches American art at Princeton University. She is a leading authority on the history of American art and visual culture, with particular focus on intersections between art and science and the theory and practice of knowledge. Her latest edited volume Picturing (University of Chicago Press) was recently launched at a symposium on 'Rethinking Pictures' in Paris. It is the first volume in the Terra Foundation Essays of which she is editor-in-chief, and brings together authors who have 'questioned the purely visual nature of images to consider them as objects that possess agency or vitality in and of themselves. Pictures are now understood as inviting complex experience in which the entire body, not only the eye, is solicited, and as invoking multiple temporalities, by collapsing past and present.' Amongst other works she is the author of George Inness and the Science of Landscape (2004) and Arthur Dove: Always Connect (2016) and she co-edited Landscape Theory (2008) with James Elkins.
Professor Kenneth Haltman is H. Russell Pitman Professor of Art History, University of Oklahoma. His numerous academic honours include Fulbright-Hayes, Andrew W. Mellon, and Henry C. Luce Foundation fellowships; research awards from Winterthur, the Huntington Library, the American Antiquarian Society, the American Philosophical Society, the National Endowment for the Humanities; Senior Research fellowships at the Smithsonian American Art Museum and the Frick Art Reference Library; and, most recently, a Terra Foundation Visiting Professorship in the History of American Art at Freie Universität Berlin and now UWA, Perth. In addition to critical translations of major works by noted French phenomenologist Gaston Bachelard and scholarly essays on the history of pictorial representation in the United States ranging from antipastoralism to the art of the early American West, his publications include American Artifacts: Essays in Material Culture, co-edited with Jules David Prown (Michigan State University Press, 2000), Looking Close and Seeing Far: Samuel Seymour, Titian Ramsay Peale, and the Art of the Long Expedition, 1818-1823 (Penn State University Press, 2008), Butterflies of North America: Titian Peale's Lost Manuscript (Abrams, with the American Museum of Natural History, 2015), and, most recently, a critical edition and translation of René Brimo's classic study of American patronage and art collecting, L'Évolution du goût aux États-Unis, d'après l'histoire des collections, originally published in Paris in 1938 (Penn State University Press, forthcoming). He is currently completing Artists and Hunters: Figures of Predatory Looking in Nineteenth-Century American Art, a collection of essays. His teaching at OU has included introductory and advanced courses in American Art History and the Art of the American West, Undergraduate Methods, Graduate Methods, and a suite of rotating seminars in Visual Analysis, Material Cultural, and Critical Issues in Recent Art History at the core of the graduate curriculum. He has played a central in developing an innovative new team-taught Introduction to Art History in his Faculty.
Melissa Harpley is Senior Curator of the European Art at Art Gallery of Western Australia. She has been curator and co-author of many exhibition catalogues at the Gallery as well as a principal educator of its collection.
Emeritus Professor Richard Read is Senior Honorary Research Fellow in the Faculty of Architecture and Visual Art, UWA. Educated at the Universities of Cambridge and Reading, he taught literature at the University of Melbourne and art history at the University of Queensland before teaching several genres, geographies and centuries of art history at the University of Western Australia from 1990 until his recent, partial retirement. He has published in major journals on the relationship between literature and the visual arts, nineteenth and twentieth-century European, American and Australian art history, contemporary film, and complex images in global contexts. His book Art and Its Discontents: the Early Life of Adrian Stokes (2003) was the winner of a national book prize. His major research project on The Reversed Canvas in Western Art was funded by an ARC Discovery Grant and is already partly published in several major journals. In recent years he has also taught and lectured at the University of Bristol, the National Gallery of Art in Washington, the University of Aberystwyth, Tate Britain, University of East Anglia, King's College, Cambridge and the Institute for Advanced Studies at the University of Durham. He is currently working on the Heritage of Molyneux's Question in Romantic British and American Painting and Art Criticism.
This exhibition and related courses are a collaboration between the Art Gallery of Western Australia, the University of Western Australia, and the Terra Foundation for American Art, which is also recognized for its generous support.
Join us in a unique learning collaboration between ALVA, UWA, AGWA and The Terra Foundation for American Art culminating in an international symposium bringing together distinguished speakers from Australia, UK and USA. With a focus on 19th century landscape painting from North America and Australia, students are invited to explore the vexed relationship between environmental change and aesthetic innovation as settlement replaced wilderness in both countries and across the globe. The collaboration is generously supported by the Terra Foundation for American Art.
Take a once-in-a-lifetime opportunity to enrol in a one-off unit taught by international professors in front of fifteen actual American nineteenth landscape paintings specially imported from the Terra Foundation for American Art in Chicago alongside high calibre Australian paintings of the same era at the Art Gallery of Western Australia in semester two, 2016.
The unit will culminate in an international symposium on the exhibition 'Continental Shift: American and Australian Nineteenth-Century Landscape Paintings' at the Art Gallery of Australia on 27 and 28 September 2016 (FREE ENROLMENT FOR STUDENTS).
If you would like to be involved use the code HART3390 to enrol here.
Applications close 22nd July.